What Does the Future Hold For Monta Ellis?
By
There has been a growing trend with the Golden State Warriors.  All good players eventually have issues with Coach Don Nelson along with upper management and want out of town.  Stephen Jackson was not the first and he more than likely won't be the last.  The Warriors have managed to bungle having one of the best collections of young talent in the entire league in recent years, yet haven't made the playoffs in the past 2+ seasons, despite being one of the most prolific scoring teams in the league.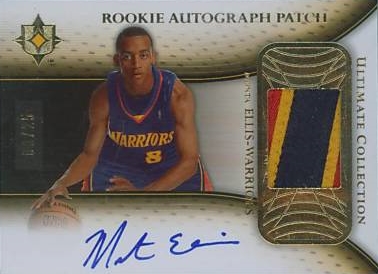 While most people tend to make out "Stack Jack" as the villain in the Nelson/Jackson feud, the Warriors GM should maybe consider the possibility that Nelson has lost his once strong grip on the NBA game.  We all know that Jackson is a head case…that's a given, but there is a pattern of bad behavior going on and it always involves Nelson and a disgruntled player.  There has been a mass exodus of talent from a roster which once included Al Harrington, Baron Davis, Mickael Pietrus, Matt Barnes, Marco Belinelli, and now Jackson.  All of whom left in different ways but now play prominent roles for their respective clubs after clashing with Don Nelson over playing time, coaching decisions, etc.  Hasn't "Nellie" announced that he was halfway into retirement for most of the last 10 years dating back to the Dallas Mavericks?
The organization has apparently chosen the coach over the players since the most recent trade rumors coming out of Golden State is that point guard Monta Ellis is also on the fast track out of town at Don Nelson's urging.  Reports have surfaced recently that Warriors brass aren't finished cleaning house since they have been frantically trying to trade their current best player to any team that will take him.  Ellis' agent is scheduled to meet after the holidays with team management to decide his fate.  It doesn't look good since his agent had already been given permission to seek a trade for his client.  Ellis and Nelson have clashed during the offseason and into the regular season following comments by Ellis that he couldn't play with rookie Steph Curry and a recent well publicized spat with Nelson at practice.
Read the rest over at …………UpperDeckBlog.com
Leave a Reply
You must be logged in to post a comment.